Exhaust Components for 2007 Scion tC
No.
Part # / Description
/ Price
Price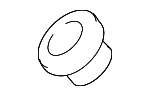 Exhaust Pipe Gasket
Front Pipe Gasket
Exhaust Pipe; Exhaust Pipe, Center; Exhaust Pipe, No. 2; Exhaust Pipe, No. 3. 2.7L. 3.5L, rear. Sedan, 2.0L. From 05/06. Japan built. 3.5L, without hybrid. 2017-20, with 2wd, front. 1.8L, without hybrid le.
Exhaust Manifold Bolt
Front Pipe Bolt
Muffler & pipes. 2.0L. 1.8L, with hybrid. Bolt. Hatchback,. Japan Built Part.
Related Parts
Part # / Description
/ Price
Price