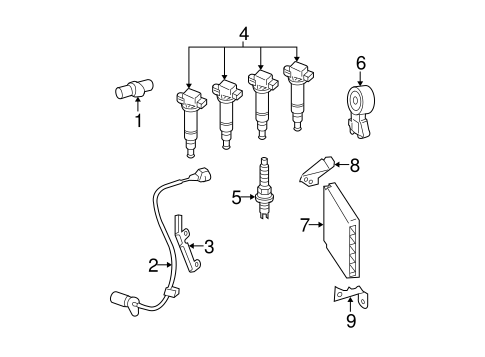 No.
Part # / Description
/ Price
Price
Engine Crankshaft Position Sensor
Crankshaft Sensor
TC. Matrix. 2.4l. RAV4. Highlander. 2.4l. Camry Hybrid. Corolla. 2.4l. Engine # 0xxxxxx-6xxxxxx. Engine # bxxxxxx. Engine # hxxxxxx-kxxxxxx.
Ignition Knock (Detonation) Sensor
Knock Sensor
Knock Sensor - Repair or Replace A failed Knock Sensor will often have no noticeable symptoms beyond a check Engine light or Engine ping or knock, but it does cause your Toyota to operate inefficiently and produce higher emissions. Our technicians have access to manufacturer-approved repair processes and Toyota genuine parts.
Discontinued
Discontinued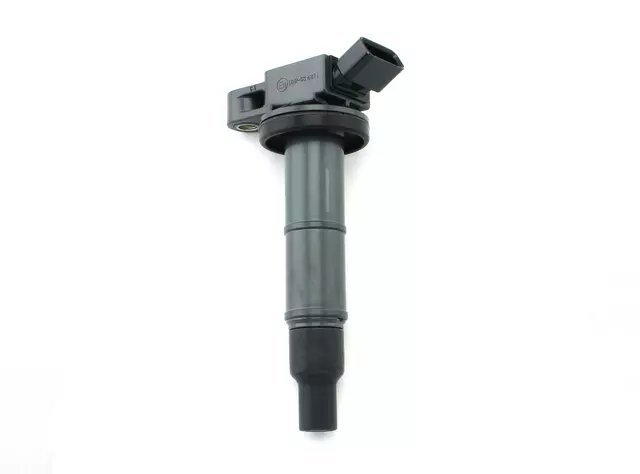 Direct Ignition Coil
Ignition Coil
Fits Camry , Corolla, Highlander, Matrix, RAV4, Solara, TC, XBIgnition Coil - Repair or ReplaceA failed Ignition coil in your Toyota can lead to anything from an intermittent misfire to a car that won't start.

To 05/06. Camry. 2.4l. Solara. 2.4l. Japan built. Eng. #0xxxxxx-6xxxxxx.